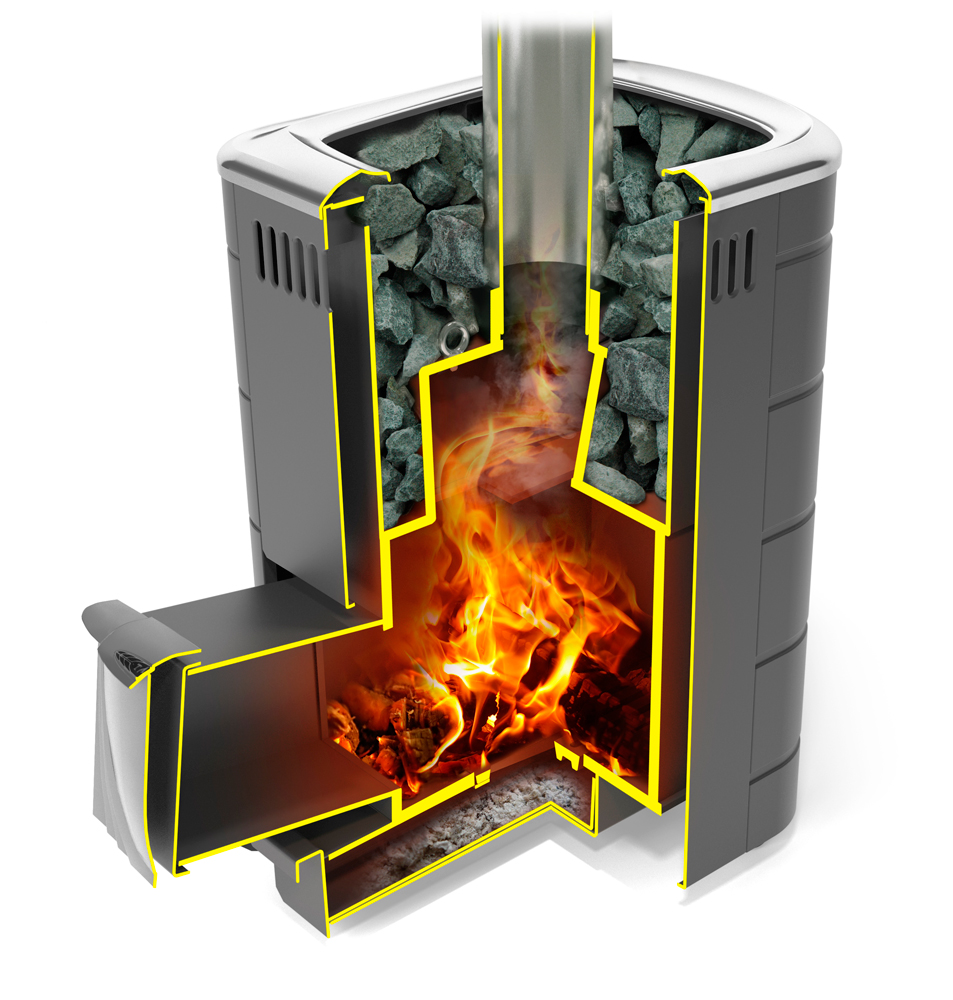 Caronada Mini gas and wood-burning sauna stove is a small copy of Caronada, the first TMF's sauna stove of the Heavy Metal series. Distinctive feature of Heavy Metal series sauna stoves is that the minimum thickness of structural steel sheet used in production of furnace is not less than 8 mm.
Everything in this stove reflects its reliability and long service life. These stoves will not undergo deformation during long-term operation thanks to the furnace wall thickness.
Caronada Mini and Caronada are of the same design. The models differ in dimensions, power, and recommended size of the steam room. Caronada Mini is designed for steam rooms of 6-12 cu.m. Since the stove is heavier than similar products, two eyebolts are included in the set of components. Using eyebolts a stove may be fastened with top cords to a traverse beam and easily carried by two persons.
Yet another feature of the stove is that it uses not only wood as a fuel. Beside the traditional fuel, it uses coal, and gas. Gas is supplied to Caronada Mini via gas-burning device (GBD), Sakhalin-4 Combi of 26 kW. Remove the standard door and install Sakhalin-4 in the door's place to switch the stove from wood to gas fuel. Please note that the gas-burning device is supplied separately.
The production line includes 2 models: with standard flue channel and Vitra, in anthracite and terracotta colours. Open sauna heater, central position of a flue and dimensions are universal.